This page is dedicated to useful web sites and references about the Marchetti SF 260, the Belgian Air Force, and the people who helped me with the project – and developed my passion for aviation and warbirds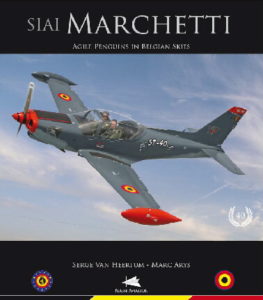 Serge Van Heertum – I had the luck to come across Serge while looking for reference materials on the paint scheme for the Belgian Marchetti SF 260 from the 70's. While looking on the web, I came across this reference book and this excellent website http://www.sbap.be. One email out to him and Serge was immediately responding with a ton of photos and references that web never knew about. All of crucial details captured in ST-12 / N26AE is because of Serge. Many thanks Serge – and please buy a copy of the "Agile Penguins" – this is the best reference book about the Marchetti SF 260 M and D – with all the history of the BAF.
Hendrick Van Der Veen – Again, while looking for information, I came across this very resourceful web site – http://www.siai-marchetti.nl. After sending an email to Hendrick in response to an add about replica pylons you can install on the SF260 – I was surprised to hear that Hendrick had a ride in N26AE a few year earlier when he visited the Los Angeles area and Pete gave him a tour of the Malibu area.
Pete Leffe – The best of my luck wasn't to have found N26AE – but to have met his owner. I was not only lucky to by the plane from him – but also to get trained on N26AE before my check ride with Sean Gillette.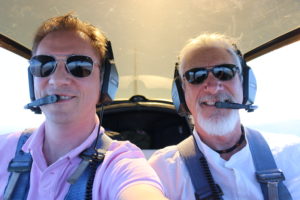 Ray Myllyla – stealth aviation
Mike Patlin – Air Power International
Jonatan "Ilio" Pacciardi – Corona Air Paint
Sean Gillette –
Laura Laban
Arnaud Caron
Thomas Alsina
Martin Michaud
Dominique Yarritu
La Famille Salis et biensur Jean et Baptiste Salis
Michel Bezy
Pierre Dague
La Ferte Alais
Yves Cartilier
Ben Wilhelmi – http://benwilhelmi.typepad.com/benwilhelmi/2009/08/my-days-in-belgian-air-force-marchetti-sf-260-m-part-ii.html
Serge Lizere
and last but not least – mes parents, Andre et Claudine Domine